Biography
​About Dirk Plante
I was born in Leidschendam, a vicinity of Den Haag, in 1996, and moved to Canada from The Netherlands in 2009 with my two brothers and both my parents, and we have lived in Nanaimo on Vancouver Island since. I went to Wellington Secondary School, from which I graduated in 2014, and I currently study on the University of Vancouver Island, as a 3rd year undergraduate student.
For those that know me personally, my family paint, draw, sketch, color, illustrate, and lots, lots, LOTS more. Our entire house is full of art, and we create something new everyday. I do too like to draw and sketch. My favourite drawing topics is imaginary city drawing, where Venneburg was born from. It helps me to relax. The more detail, the better. For more information about US as a family, I suggest you visit our family business' website,
www.balbinastudio.com
.
The typewriters:
I found an Underwood typewriter back in the fall of 2009 for $3, which sparked an interest and I started collecting typewriters. First I bought any machine I came across, made a YouTube channel under the name, DrTypewriter, which eventually would become my collector's title. Eventually I narrowed down to specific pieces, as I became more interested in rarer and older typewriters, preferably manual. For the longest period, my oldest typewriter was an Underwood No.5 from 1909, until I found 2 older typewriters in a barn back in December of 2013, from 1897, and 1892. I have come across many wonderful people who share the same passion as I did. I have found typewriters in the weirdest places. From a drugs-house, to a horse stable. Typewriters really resemble their time. They are durable, cast-iron, and incredibly cool.
I sold the majority of my collection back in October of 2015, after I came to the conclusion I no longer had the time to dedicate to 100+ typewriters, so they went onto a typewriter store in Vancouver. I also changed the name from DrTypewriter to Venneburg Typewriters, as I figured a new chapter had opened. The only platform that still carries the 'DrTypewriter' name as of today is my YouTube channel which has the title, "
Dr. Typewriter - Venneburg Typewriters
' for those who know me by that name, in order to prevent the confusion.
---
---
​About Venneburg

>>>

Venneburg is my imaginary city. It is my place of serenity, and now I have created my brand with it. Venneburg is the cover name for my work, my art and creativity. My sketches usually revolve around my imaginary city, with cityscapes from inner and outer city scenes.

Geographically, it isn't really depictable what Venneburg looks like. I drew a map of it once, but I don't dedicate to it, and it frequently changes. Neither is it known in what country it lies, or what year it is in Venneburg. Architecture can be modern but residents still drive around in 1970's cars or use 1930's photography equipment. It's a bit like Donald Duck's "Duckburg". Like a different dimension.
Powered by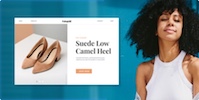 Create your own unique website with customizable templates.