Venneburg Typewriters
For those that were familiar what this page was like previous, they will note that this page has undergone a rather drastic change. After collecting for 6 years, I sold the majority of my typewriter collection back in October of 2015. Up until January 23rd 2018 I kept an online catalog of the machines that I once owned as a library. However, it seemed so outdated I have decided to remove it. The website is undergoing some changes as is my collection.
Here you will find the ever-growing list of typewriters that my good friend Sean and I currently own or have owned, as well as machines that have passed by during servicing or exchange. The list is provided by the online Typewriter Database on which you can also find us under the name,
"Plante & Doole-Fisher".
(Click the name if you would like to be redirected.)
I have been collecting typewriters since 2009, and met my good friend Sean Doole through a Craigslist advertisement in the winter of 2010 when he was selling a bunch. Since then we have merged our extensive knowledge and have formed a type of partnership where we exchange typewriters, and share our knowledge of these machines with you through Social Media. On this page you will find a summary of the things that we do, discussing our typewriter and vintage technology endeavors as time goes on.
Below as well as on the main page you will find links to additional platforms that Sean and I promote our partnership through. Have a look and let us know what you think. We love feedback!
Link -
FACEBOOK
Link -
YOUTUBE
Link -
COLLECTOR'S WEEKLY
Link -
REDBUBBLE
Link -
TYPEWRITER DATABASE
Link -
BLOGSPOT (Sean) ~ "Mid-Century Living Musuem"
social media Summary


You can scroll up and down the collection.
Or click the links to be redirected to the Typewriter Database.

---
Powered by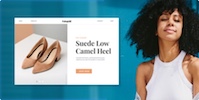 Create your own unique website with customizable templates.